Dr Duke and Dr Slattery Expose Jewish Anti-White Racism & How Zionist Occupy the Deep State in the U.S. as They Occupy Palestine!
Download
Today Dr. Duke and Dr. Slattery went over recent developments in the Middle East, in particular the grotesque massacre of Palestinians by Israel. Zio-skank Nikki Haley contends that any country would have done the same thing. Really? Not a single Palestinian got anywhere near breaching Israel's fence. Israelis simply shot Palestinians demonstration in their own open air prison. Of course, the cowardly IDF was spooked by the Pals' militarized kites!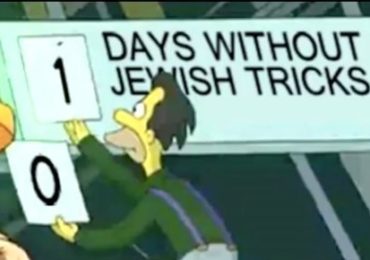 They also talked about the absurd hit job on Dr. Duke by Spike Lee and his Jewish funders. This film will only further raise Dr. Duke's profile among the public, and it could very well backfire on the anti-white establishment if even a small number of people go to the source and see what Dr. Duke actually stands for. Plus John Bolton is a Zio-whack job!
Please share it widely. And please keep us on the air and on-line. Please visit our contribution page or send your contribution to:
P.O. Box 188, Mandeville, LA 70470
Thank you.
Click here and look for the show dated 5-17-18.
Our show is aired live at 11 am replayed at ET 4pm Eastern
Hear Dr. Duke's Liftwaffe podcasts:
Here is Mark Collett's most recent video:
Be sure to check out Mark's Twitter feed. And follow him while you're at it.