Dr. Duke spoke today about the treason in the U.S. Congress that was revealed by the Wall Street Journal article on Israel feeding Congressmen information stolen by Israeli spies from U.S. negotiators with Iran. The point is to undermine the talks and thus remove an obsticle to the crazy Zio designs for a war against Iran that would be completely contrary to U.S. interests.
Dr. Duke spoke passionately about how it is treasonous for U.S. officials to support Israel given Israel's history of espionage, terrorism, and even military attacks against the United States, such as the Jonathan Pollard case, the Lavon Affair, and the attack on the USS Liberty.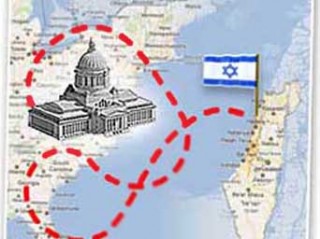 Then Dr. Slattery joins the show and points out that John Boehner is to lead a Congressional junket to Israel next week, and provides jaw-dropping data on the frequency of these AIPAC-funded indoctrination vacations for "American" lawmakers. Of course, Israel reaps billions from each million spent on their Congressional minions. This prompts Dr. Duke to quote Cicero:
"A nation can survive its fools, and even the ambitious. But it cannot survive treason from within. An enemy at the gates is less formidable, for he is known and carries his banner openly. But the traitor moves amongst those within the gate freely, his sly whispers rustling through all the alleys, heard in the very halls of government itself. For the traitor appears not a traitor; he speaks in accents familiar to his victims, and he wears their face and their arguments, he appeals to the baseness that lies deep in the hearts of all men. He rots the soul of a nation, he works secretly and unknown in the night to undermine the pillars of the city, he infects the body politic so that it can no longer resist. A murderer is less to fear. The traitor is the plague."
This is a show that will knock your socks off! Share is with all your friends wearing socks!
Click here and look for the show dated 3-25-15.
Our show is aired live at 11 am replayed at ET 4pm Eastern and 4am Eastern time.