Today Dr. Duke had a fascinating show about the suppression of scientific inquiry into the evolution of humans and human races. A Jewish supremacist academic elite is imposing a new orthodoxy saying that human races are purely social constructs with no basis in biology. However, the suppression of discussion of racial differences doesn't make those differences go away. Rather, it makes them more difficult to deal with.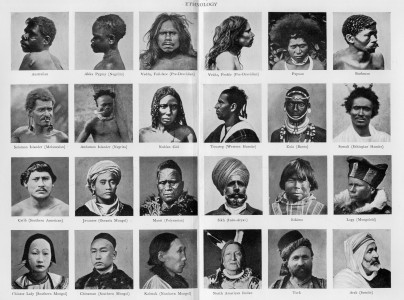 Dr. Slattery joined the show and shared a number of examples of human groups livings in extreme conditions, like the Eskimos, Bushman, and Tibetans, who evolved genetically based physiological adaptations to their harsh environments. He added that the new orthodoxy of those who try to block any discussion of racial differences is no different than the harassment of Galileo by the Catholic Church over his assertion that the sun is at the center of the solar system.
This is a show that will give you plenty of science to back up what you already know. It is an important show to share with others.
Click here and look for the show dated 7-30-15.
Our show is aired live at 11 am replayed at ET 4pm Eastern and 4am Eastern time.