Commentary —Macklemore and Ryan Lewis have learned what it takes to make it in the music, be white using black music style to viciously attack whites as privileged and racist.while they make millions serving the most privileged, racist elite on the planet, the Jewish supremacists!
The force behind their promotion is none other than Warner Music Group run by Edgar Bronfman Jr. whose family has been at the forefront of supporting Jewish DNA purity and the racist State of Israel and every kind of policy and program to destroy the white race as they have worked to preserve and empower the Jewish race.
Daddy Bronfman in a talk to Birthright Israel participants, "Isn't it great to be among your own DNA!."
Of course Jews have the ultimate privilege in America and completely control the sick music industry. It is the ultimate privilege of course to attack racist Whites for privilege while denying the real purveyors of privilege in America, being in the DNA related tribe called Jews! Looking like an ugly Jewish stereotype out the Nazi Der Stormer, one has to wonder what about what is in their DNA is so wonderful.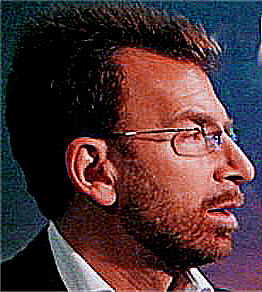 Jewish Superman or Super Worm?
What is White Privilege?
What a privilege it is indeed to watch one's country taken away. It is truly a privilege reserved just for whites. We created the world's foremost educational institutions and face massive discrimination should we apply to them. We are expected to work long hours and pay high taxes and restrict our own reproduction so that new immigrants can come to this country and receive free education and healthcare for their massive families, all while holding the door open for their relations still in the old country.
Why should we care that we are becoming an ethnic minority in our own country. America is a proposition nation. That proposition? Anyone with a grievance against white people is a member of the nation. If you are curious, there is a link to the song below, as performed on the Late Show with Colbert on CBS, which of course is part of the Viacom media empire owned by the Jew Sumner Redstone (born Murray Rothstein).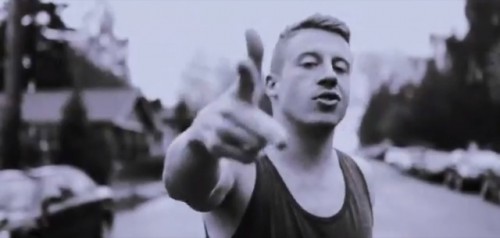 Macklemore and Ryan Lewis
 stopped by 
The Late Show With Stephen Colbert
 to perform their single
"White Privilege II."
 Last night marked the first time that Macklemore and Ryan Lewis have performed their latest single live since they rolled it out last month.
The song has been a media lightning rod, attracting both praise and criticism for its discussion of privilege and racism. Everyone from Iggy Azalea to Talib Kweli to Machine Gun Kelly have weighed in, and it's also inspired numerous think pieces. The song serves as the fourth single from the duo's upcoming album This Unruly Mess I've Made. Check out their performance excrement above and prepare to get angry, really angry! — Dr. Duke