Andrew Anglin on How to Smash the anti-White Media Brainwashing & the Critical Importance of David Duke for Senate!
Dr. Duke needs $250,000 in donations in two weeks. The money that you contribute now is doubly valuable, because not only will it demonstrate he has the support and get him into the debates, but it can still be used for campaign expenses. Please go right now to DukeforSenate.com and make a whatever contribution you are comfortable with.
Click on Image to Donate!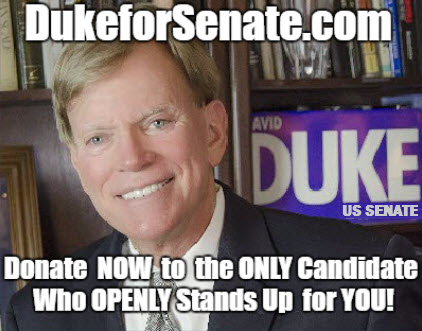 Click here to Help Send Dr. David Duke to the U.S. Senate!
And please spread this message to others.
Click here and look for the show dated 8-4-16.
Our show is aired live at 11 am replayed at ET 4pm Eastern and 4am Eastern.

This is a fun and powerful show that you should share widely.