Dr Duke Pastor Dankof -The Jewish Crucifixion of Donald Trump – Rosenstein, Sater & Judas Michael Cohen!
Download
Today Dr. Duke had Eric Striker as his guest for the hour. They started by talking about Trump's unhinged threatening tweet against Iran, all the more unfortunate because he has been on a roll of late. The discussed the phenomenon of comedian Sasha Barron Cohen dressing up like an Israeli military officer instructing Georgia state legislator Jason Spencer to take down his pants and shout the N-word.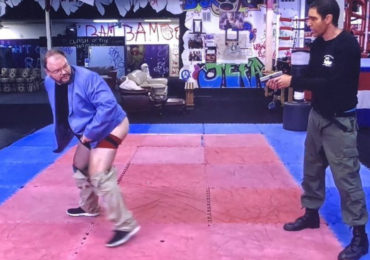 This is an interesting talk with Chris Cantwell of the Radical Agenda.
Please share this show widely. And please keep us on the air and on-line. Please visit our contribution page or send your contribution to:
P.O. Box 188, Mandeville, LA 70470
Thank you.
Click here and look for the show dated 7-26-18.
Our show is aired live at 11 am replayed at ET 4pm Eastern
Check out this recent Duke video:
Here is Mark Collett's recent viral video:
Be sure to check out Mark's Twitter feed. And follow him while you're at it.