Dr Duke and Dr Slattery – Baghdadi is still Dead? The many times killed Terrorist is allegedly killed again & A review of the Joker Movie!
Download
Today Dr. Duke and Dr. Slattery channeled Chevy Chase's Weekend Update charactor and answered the question on everyone's mind: Yes, Baghdadi is still dead.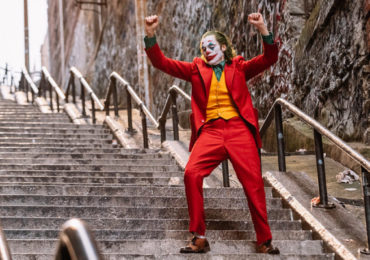 Then they went into a very timely review of The Joker movie, which was timely because Dr. Slattery only just saw it. You won't hear any discussion of cinematography or special effects, but if you want the best takes on the political aspects of the movie this is where you will find it.
Listen to the show for the full story.
Please share this show widely. And please keep us on the air and on-line. Please visit our contribution page or send your contribution to:
P.O. Box 188, Mandeville, LA 70470
Thank you.
Click here and look for the show dated 10-28-2019.
Our show is aired live at 11 am replayed at ET 4pm Eastern
Check out this Duke video on the white genocide in South Africa:
Here is Mark Collett's recent viral video:
Be sure to check out Mark's Twitter feed. And follow him while you're at it.