The U.S. House has overwhelmingly passed a bill "enhancing Israel security cooperation"–which means that American taxpayers will be forced to give even more money than ever to the Zionist state.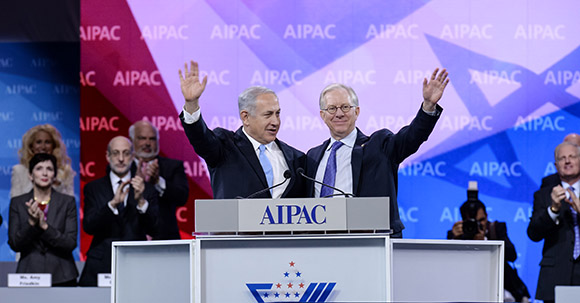 According to a report in the Jewish Telegraphic Agency, the "U.S.-Israel Strategic Partnership Act," introduced last year by Reps. Ileana Ros-Lehtinen (R-Fla.) and Ted Deutch (D-Fla.), "enhances cooperation in the energy and cybersecurity areas, among others; transfers excess U.S. armaments to Israel for stockpiling and possible use; and pushes closer cooperation in missile development and trade."
Ros-Lehtinen's maternal grandparents were Sephardic Jews from Turkey who had been active in Cuba's Jewish community, and Deutch is of a Jewish immigrant family from Lithuania and Russia.
The JTA report continues: "In both the House and Senate versions, the bill declares that Israel is a major strategic partner of the United States.
"It amends the Israel Enhanced Security Cooperation Act of 2012 to extend authority to add to foreign-based defense stockpiles and transfer obsolete or surplus United States Department of Defense items to Israel. It authorizes the United States President to carry out US-Israel cooperative activities, including in the fields of energy, water, homeland security, cyber-security, agriculture, and alternative fuel technologies, as well as renewable energy or energy efficiency. It also urges the President to provide assistance for enhancement of rocket defense systems."
The bill also "encourages fast-tracking Israel into the Visa Waiver Program, which would allow Israelis to enter the United States without prearranged visas once Israel meets the program's requirements."
The House version states that it shall be US policy to include Israel in the visa waiver program when Israel satisfies such program's inclusion requirements. The Senate version specifies that satisfaction of the requirements regarding reciprocal travel privileges for U.S. citizens would be subject to security concerns.
Israel applied to join the US government's Visa Waiver Program in 2005. The program permits citizens of selected countries to enter the US for up to 90 days without having to apply for an entry visa.
The Senate rejected the bid because not all Israeli citizens own a biometric passport, the entry visa rejection rate for Israelis "exceeded 3%," and Israel insists on stricter security checks for Palestinian Americans than other American citizens.
In reality, the latest figures from the U.S. State department show that nearly ten percent (9.7% to be exact) of all Israeli visa applications to enter the US are refused.
 "Even as this bill advances the security of Israel, it ultimately serves as a reminder to the world of the depth of the United States-Israel relationship," Deutch said Wednesday in a floor speech before the 401-1 vote, with Rep. Thomas Massie (R-Ky.) the dissenter.
The American Israel Public Affairs Committee, which made lobbying for the bill's passage a centerpiece of its annual conference this past week, praised its passage.