Dr. Patrick Slattery's News Roundup
A service of DavidDuke.com
---
From Russia Today
NATO missile defense goes live in Europe, isolating Russia not the goal – Stoltenberg
Published time: 8 Jul, 2016 22:59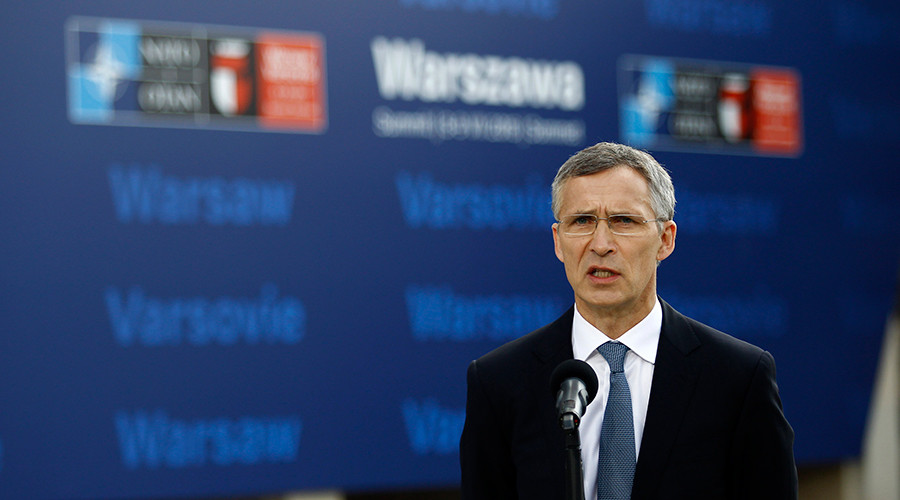 NATO Secretary-General Jens Stoltenberg speaks to the media outside PGE National Stadium, the venue of the NATO Summit, in Warsaw, Poland July 8, 2016 © Jerzy Dudek / Reuters
NATO Secretary General Jens Stoltenberg announced that the alliance's ballistic missile defense system in Europe is now operational. The system includes warships, long-range missile defense interceptors and radars placed across the territory controlled by the allied forces. TrendsRussia-NATO relationsTagsMilitary, NATO
"Today we have decided to declare initial operational capability of the NATO ballistic missile defense system. This means that the US ships based in Spain, the radar in Turkey and the interceptor site in Romania are now able to work together under NATO command and NATO control," he explained.
---
---
From Russia Today
Swedes no longer want to join NATO – poll
Published time: 7 Jul, 2016 16:26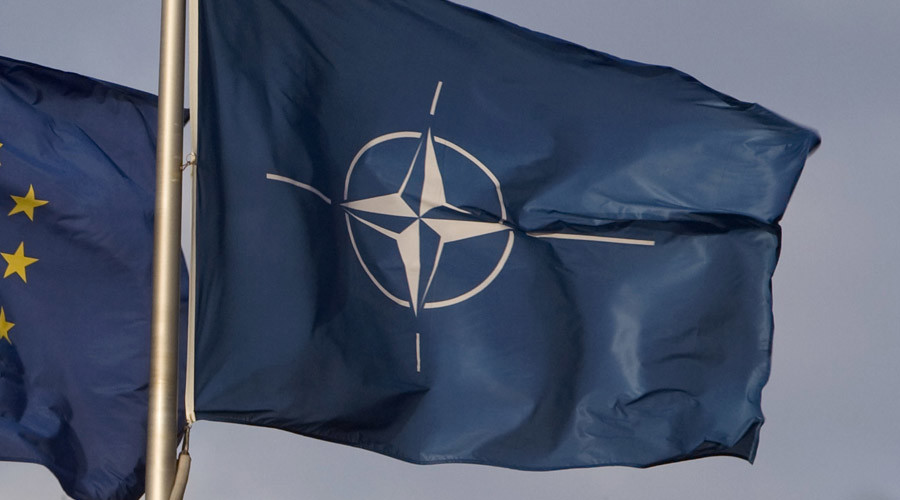 © Vasily Fedosenko / Reuters
Public support for the idea of Sweden becoming a NATO member has dropped from 41 to 33 percent in less than a year, a fresh poll has revealed.
Forty-nine percent of Swedes, who took part in the survey published by the Svenska Dagbladet newspaper, said they don't want their country to join the US-led military bloc.
Thirty-three percent supported the possible NATO bid, while 18 percent said that they were undecided
---
---
From The Times of Israel
State Department reopens Clinton emails probe
Investigation follows Justice Department announcement that it won't bring criminal charges over unsecured private email server
July 8, 2016, 4:35 am
WASHINGTON (AP) — The State Department is reopening an internal investigation of possible mishandling of classified information by Hillary Clinton and top aides, officials told The Associated Press on Thursday.
Although the former secretary of state's closest confidants have left the agency, they could still face punishment. The most serious is the loss of security clearances, which could complicate her aides' hopes of securing top positions on her national security team if she becomes president.
The State Department started its review in January after declaring 22 emails from Clinton's private server to be "top secret." It was suspended in April so as not to interfere with the FBI's inquiry. State Department spokesman John Kirby said the probe is restarting after the Justice Department's announcement Wednesday that it won't bring any criminal charges.
"We will aim to be as expeditious as possible, but we will not put artificial deadlines on the process," Kirby said. "Our goal will be to be as transparent as possible about our results, while complying with our various legal obligations."
Kirby wouldn't say anything more about the precise information officials are evaluating. But when the probe was launched almost six months ago, officials said it pertained particularly to a set of emails that were upgraded to one of the nation's highest classification levels. One question they said they were investigating was whether any of the emails were classified at the time of transmission.
Click here for the full story
---
---
From The Times of Israel
Jewish groups slam 'xenophobia' in US election
Without mentioning Trump, open letter signed by 28 groups blasts anti-Muslim, anti-immigrant and anti-Semitic rhetoric
July 8, 2016, 1:28 am
WASHINGTON — Over two dozen Jewish organizations issued an open letter Thursday afternoon in which they resoundingly criticized "xenophobia and racism" expressed by candidates and their supporters during the current US elections cycle. Without naming Republican presumptive nominee Donald Trump, a long list of 28 social justice groups, including the Anti-Defamation League (ADL), HIAS and the Religious Action Center of Reform Judaism voiced objection to what they described as "targeted attacks on ethnic and religious minorities by political candidates."
Many of the organizations that signed the letter have a 501(c)3 tax status, which precludes them from taking sides for or against a candidate for political office. Still, the letter's message seemed clearly directed toward the GOP candidate, who has been criticized for his often brash rhetoric, including repeated calls for a blanket ban on Muslim immigration to the US and a campaign promise to build a wall on the US-Mexico border to curb illegal immigration.
Trump has also won the support of white supremacist groups, including former Ku Klux Klan grand wizard David Duke. He has repudiated this support, but critics charged that he did so late in the primary race and only after rampant criticism.
"We call on all Americans — in their communities and on the national stage — to refrain from and denounce all forms of hatred and extremism," the open letter stated. "We call on all Americans who support or endorse candidates for public office to loudly and clearly condemn any and all racist and xenophobic language and actions. Instead, we must demonstrate commitment to our proud American and Jewish values of religious freedom, civil rights, refugee protection, and equality for all."
---
---
From The Times of Israel
Dallas sniper was loner, sent home from Afghanistan in 'highly unusual' case
US army veteran Micah Johnson followed black militant groups on social media; police found bomb-making materials, ballistic vests and weapons in home
July 9, 2016, 7:02 pm
MESQUITE, Texas (AP) — The Dallas sniper had been sent home from Afghanistan after being accused of sexually harassing a female, and was described as a loner who followed black militant groups on social media.
Micah Xavier Johnson, who fatally shot five officers and wounded seven more before police killed him with a remote-controlled bomb on Friday, lived with family members in the blue-collar suburb of Mesquite, where he played basketball for hours at a time.
Friends there said the 25-year-old black man didn't seem interested in politics, but his Facebook page suggests otherwise: He "liked" black militant groups including the African American Defense League and the New Black Panther Party, which was founded in Dallas.
His photo showed him wearing a dashiki and raising his fist over the words "Black Power," and his cover shot carried the red, black and green Pan-African flag.
For six years starting in 2009, Johnson served in the Army Reserve as a private first class with a specialty in carpentry and masonry, the military said.
Click here for the full story
---
---
From PressTV
Syrian army extends nationwide truce for another 72 hours: State media
The Syrian army has extended a three-day nationwide ceasefire that expired on Friday for another 72 hours, state media report.
The military high command said, in a statement, on Saturday that "a regime of calm will be extended for a period of 72 hours from one o'clock on July 9."
The previous 72-hour truce, which was declared by the Syrian army on the occasion of Eid al-Fitr, ran up to midnight on July 8.
Eid al-Fitr marks the end of the holy fasting month of Ramadan — the ninth month on the Islamic calendar — when Muslims refrain from eating, drinking, smoking, and indulging in anything that is in excess or ill-natured from dawn to dusk.
The unilateral truce, however, led to no noticeable decrease in violence. On Friday night, foreign-backed Takfiri militants launched several mortar attacks against two residential areas in Syria's northern province of Aleppo, killing over two dozen people and wounding more than 100 others.
At least 30 civilians, including four children, were killed and 140 others sustained injuries as the Takfiris fired rockets at Furqan and Sukan neighborhoods in Aleppo city.
Click here for the full story
---
---
From PressTV
Syrian forces take control of Maydaa town east of Damascus